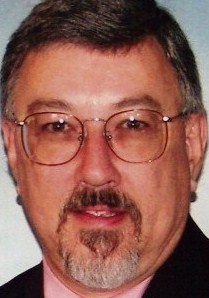 A Message From Our President
To all civic educators and friends of MACCE:
Welcome to a new and updated version of our website! Thanks to our ability to hire a program manager, Barry Bacon, in February 2021 and to the opportunity for a summer intern from Nichols College, Olivia Antonson, great improvements have been made within our organization. We have focused on providing more current and vital information about both our programs and civic education resources available for educators. We are here as a resource to educators as you search for better ways to bring civic education to your students and the general public.
Since February, we have been able to keep in touch with our list of over 500 educators regarding our spring and summer offerings. With the release of our new version of the website, you will have an easier way to check out the many different opportunities that the Center for Civic Education programs have to offer. For example, there are at least three different elementary resources that elementary teachers are yearning for to complement the DESE framework for History and Social Sciences. Of course, we have our middle school We the People text which reflects most of the Grade 8 Civics curriculum. And, the high school We the People textbook is ideal for any elective course including an AP American Government course. You will also note that all three levels of the We the People texts are available online through Actively Learn (ebook).
Perhaps the most desirous program for the majority of school districts today is Project Citizen. Why? Simply because it is the most reliable, most recognized program that supports civics projects in the nation as well as internationally. In November 2018, Governor Baker signed a law that mandated all Grade 8 students must complete a civics project, and that all high school students during their four years must complete an additional civics project. Since then, school districts have been searching for a program that would work for them. Well, Project Citizen began in 1993 and has been successful in empowering students for almost 30 years. The program supports students by engaging them with local, state, and sometimes national issues or problems by allowing them to research, study, evaluate, and determine public policy, thus becoming exposed to the workings of government. This program has transformed apathetic and disengaged students into active, involved, and aware citizens not just at that moment, but for their personal future and the future of their communities and states.
Despite the horrendous 17 months that our nation has suffered through the worst pandemic since 1918, the resolve of its frontline workers tells us volumes about the true character of who we are as Americans. We are deeply grateful for the first responders, nurses, doctors, EMTs, educators, and so many others who needed to step up to deal with a crisis that most were unprepared for. I've been in awe at the ability of administrators and teachers as they have dealt with the challenges they have faced with mounting obstacles. The creativity, imagination, steadfast resolve, and love for students are but a few of many characteristics that shine but don't get recognized enough. So many teachers have told me of the countless hours of thoughtful preparation, exhaustive planning, and hours beyond the norm that they have spent — and most weren't complaining, but merely indicating the need to do this in order to make their classes work.
We at MACCE want to be a resource for all teachers, particularly those who work in civic education. It is paramount to them. We have included an extensive list of resources from many national and Massachusetts-based organizations that provide incredible programs, activities, and primary sources that you can use with your students. We want to help make our website a one-stop site so that it is easier for you to get information.
Over the years, we have gathered pictures and videos at some of our events, which we will now share with you. Some of them contain interviews with students, teachers, alumni, and volunteers, which have become testimonials to our programs that we would like to share. Some of the pictures will show teams of students, some depict groups testifying, and other pictures display the settings of the beautiful sites where we have been able to hold our events.
We have also focused more on our alumni network, and we hope to broaden this in the coming months. One of our members of the Board of Directors, Katie Lavallee McKenna, is spearheading the Massachusetts We the People Alumni Network to go back as far as when the program began in 1987-88. We know that our alumni have expressed positive memories of their We the People or Project Citizen experiences, even if they occurred decades ago. We want to hear more from you!
You will note that a few years ago, we introduced another program. Citizen Lyceum is designed to inform adults about our American government, its principles, values, and institutions. Although our emphasis lies with our K-12 student population, we recognize that for the past fifty years or more, the adult population was not given the opportunity to learn about their American government in their schooling. Our Citizen Lyceum programs are designed to give an essential understanding of both the U.S. Constitution and the Bill of Rights, as well as other areas of our government so that the general public can understand the history and philosophy behind these documents, and how our government has expanded to the present. We welcome discussion and civil discourse to better comprehend those important aspects that our Framers brought forth in the late 18th century. If you believe that your community would be interested in such an event, please contact us. We typically meet in public libraries, historical sites, museums, etc., and work with them as we partner with several groups or organizations to serve their inquiry and interest.
We will once again offer an online three graduate credit course, Understanding the Fundamental Principles, Values, and Institutions of American Government, through Framingham State University this Fall. For those who don't need graduation credit, we do provide PDPs for the course in the amount of 45 hours. More details, including registration information and the course syllabus, will be found on the MACCE website soon. Let us know if you have any questions!
Finally, this Fall we will begin a biannual Newsletter for MACCE. We know that there are lots of good ideas and stories that are going on in your classrooms, your communities, etc. that connect with our We the People, Project Citizen, and even Citizen Lyceum programs. We want everyone to hear about these stories. Please send them to us, and you might see your story in our next newsletter.
As we try to serve your needs, we value your feedback on how we can better do this. We will continue to update and revise the website, but your input will help us to better serve you! Thank you for your interest in our programs!
Best,


Roger L. Desrosiers
President of the Massachusetts Center for Civic Education (MACCE)