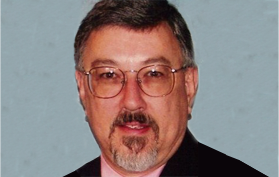 Roger Desrosiers
Current We the People MA State Coordinator, President of MACCE
Roger, a retired teacher of history and government, now serves as both our president and the state coordinator for the We the People: The Citizen and The Constitution program. He's a James Madison fellow (2001), holds an M.A. in Political Science from Boston University (2004), and was Past President of the Massachusetts Council for the Social Studies (2007).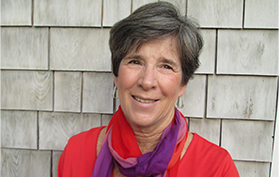 Ellen Barber Morse
Current Project Citizen MA State Coordinator, Secretary of MACCE
Ellen Barber Morse, a retired teacher, has been involved in the field of education for over 27 years first as a classroom teacher, where in 2000, she was named Social Studies Middle School Teacher of the Year by the Massachusetts Council for the Social Studies. She holds a B.A. in History and an M.A. in Middle School Philosophy. For the past 12 years, she has trained teachers in the Project Citizen curriculum. She currently is the Massachusetts State Coordinator for We the People: Project Citizen and District four Coordinator for We The People.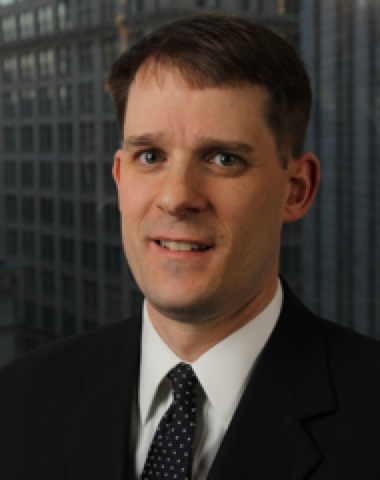 Jamie Gass
Board Member
Jamie Gass is Pioneer Institute's Director of the Center for School Reform. At Pioneer, he has framed, commissioned, and managed over 100 research papers and numerous policy events on K-12 education reform topics, including several with Pulitzer Prize-winning historians. Jamie has more than two decades of experience in public administration and education reform at the state, municipal, and school district levels. Previously, he worked at the Massachusetts Office of Educational Quality and Accountability as Senior Policy Analyst-Technical Writer and in the state budget office under two Massachusetts governors. In the 1990s, Jamie worked for the Dean of the Boston University School of Education/Boston University Management Team in its historic partnership with the Chelsea Public Schools. He has appeared on various Boston media outlets, as well as talk radio shows throughout the country. He has been quoted in Bloomberg/Businessweek, The Economist, Education Week, and The Boston Globe, and his op-eds are regularly published in New England newspapers, as well as in The Wall Street Journal, The Weekly Standard, The Hechinger Report, The Hill, The Daily Caller, The Federalist, Education Next, and City Journal. He's won school reform awards in Massachusetts and Florida for his work on U.S. History/civic education, vocational-technical schools, and digital learning. Jamie speaks on academic standards, school choice options, and school accountability at events across the country.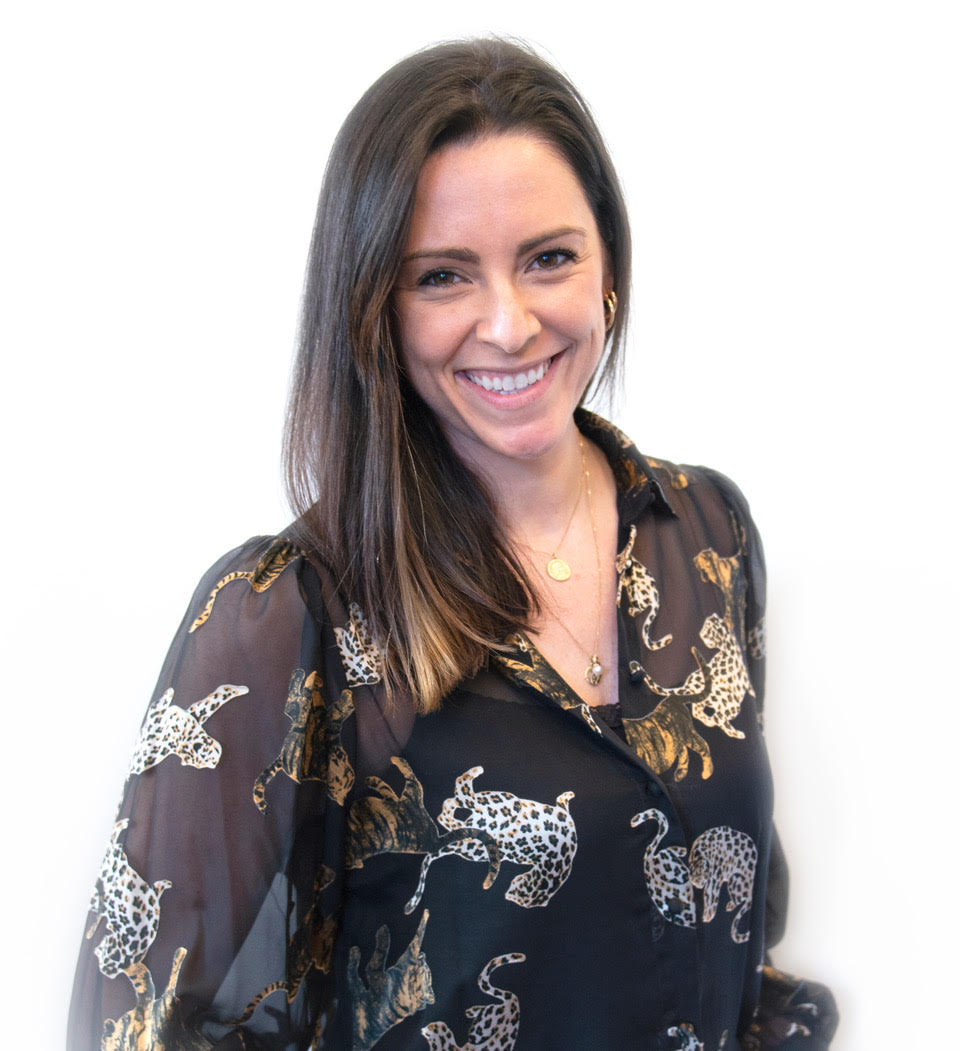 Caitlin Johnston
Board Member
Caitlin A. Johnston is the SVP, Deputy General Counsel of Peloton Interactive, Inc., a technology company at the intersection of fitness and media. She leads a team of legal professionals who provide support to all facets of the company's operations, from product design and engineering to manufacturing, to community and investor relations. Caitlin is also a co-founder and Executive Sponsor of Peloton's "Women's Alliance", an employee resource group for women. Caitlin has lived and worked in New York City since graduating cum laude from Boston University Law School, and she has Bachelor's degrees with Honors in Finance and Business Economics & Public Policy from Indiana University Bloomington's Kelley School of Business. She is a three-time We the People alumna, having participated as an elementary, middle, and high school student growing up in Fort Wayne, Indiana, and has been involved with the program as a judge for State and National WTP competitions for over 10 years.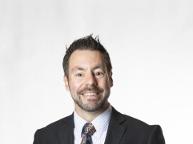 Matthew Krumsiek
Board Member
Matthew has been a leader in the field of Public Accounting for over a decade and has obtained a plethora of experience. Matthew obtained a Bachelors of Science in Business Administration (BSBA) from Nichols College with a double major focused in Accounting and Finance. A BSBA differs from a traditional bachelor's degree with a more developmental understanding of operations of general business. It is this well rounded education and experience which provides a sound structure for business knowledge and analytical thought process which has made Matthews' foresight so valuable to his clients. Having an understanding of the "Big Picture" can make the difference between success and failure in business. Matthew Authored The Wretched Road to Success in 2015 - A Book on Business and Management Theories. Matthew offers many interactions with clients outside of the normal accountant, from QuickBooks training seminars to his involvement as a Board Member to the Corridor Nine Chamber of Commerce. Matthew is forever tying to make a positive impact in the community and for his clients. Recently in 2020 Matthew was named to the 40 under 40 by the Worcester Business Journal. This was the 21st season of choosing 40 prominent individuals from the Worcester Region whose activities and community service stand out as a pioneer, leader, or otherwise top of their field. Matthew was named a finalist with another 118 individuals prior to being announced into the top 40.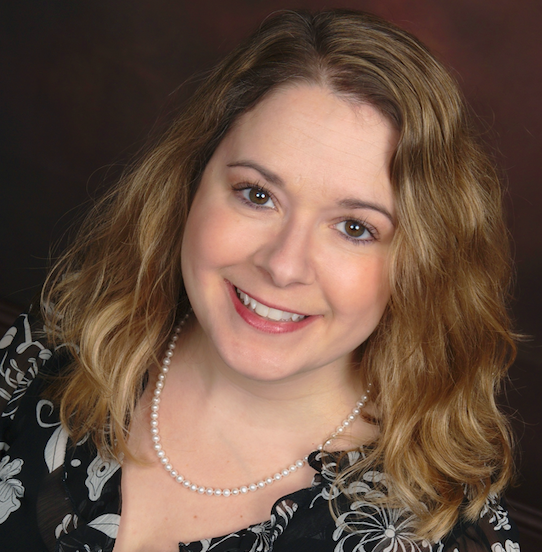 Katie McKenna
Board Member
Katie McKenna currently serves as Vice Chairman of the Millbury Board of Selectmen, member of the Asa Waters Task Force and Millbury Dollars for Scholars. She works as the Finance Director for the Town of Oxford and as the Office Accountant for Anchor Engineering, Inc. Previously, she worked as the Finance Director for the Town of Millbury. Katie competed in the Center for Civic Education's We the People: The Citizen and the Constitution program, winning the Massachusetts state competition and competing at the Nationals in 1993 under Roger Desrosiers. Since 2014, she has volunteered in the We the People program by facilitating at the state competition. Katie is a graduate of Anna Maria College where she studied Accounting and Philosophy. On the MACCE Board of Directors, Katie is working to create and organize the Massachusetts We the People Alumni Network.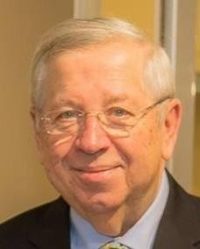 Richard Moore
Board Member
The Honorable Richard T. Moore of Uxbridge, Massachusetts has served in both elective and appointed public office at local, state, and federal levels of government. He was first elected as a Selectman of his hometown of Hopedale and held the post for eight years. He also served for nearly two decades each in the Massachusetts House and another two decades in the Massachusetts Senate where he rose to the position of Senate President Pro Tempore. During his tenure in the Senate, he focused on health care policy as Senate Health Chair and, later, Senate Chair of Health Care Finance where he led efforts to pass legislation to expand access to safe, affordable, high-quality health care in Massachusetts. Following his public service, Mr. Moore served as President of the Massachusetts Assisted Living Association. He also was active in the leadership of the National Conference of State Legislatures representing all state legislators and legislative staff in the United States, and was elected as President of the NCSL for 2010 – 2011. He served in Washington, DC having been nominated by the President of the United States and confirmed by the U. S. Senate as Associate Director of Federal Emergency Management Agency in the Clinton Administration. A former college administrator at Assumption University and Bentley University, he was also an adjunct assistant professor of government at Bentley University and Bridgewater State University, Mr. Moore is a long-time member of the American Society for Public Administration serving terms as Massachusetts Chapter President and National Council member. In 1990, he was chosen as a member of the Presidential Electoral College for Massachusetts. A graduate of Clark University (BA History) with a Master's Degree from Colgate University, and has received Honorary Doctorates from MCPHS University and New England College of Optometry. In addition to serving on the Board of the Massachusetts Center for Civic Education, Mr. Moore is a long-time Trustee of Nichols College, a member and current Chair of the Board of Directors of Blackstone Heritage Corridor, Inc., and a Coordinating Committee Member and Legislative Chair for Dignity Alliance Massachusetts, which advocates for older adults, people with disabilities and their caregivers. He is a former member of the Massachusetts Health and Educational Facilities Authority and the Board of Trustees of Quinsigamond Community College. He resides at 235 Williams Street, Uxbridge with Joanne, his wife of 40 years.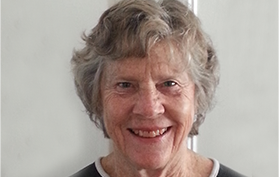 Diane Palmer
Board Member
Diane, retired educator and former We the People state coordinator for both programs, the Citizen and the Constitution and Project Citizen, serves as the We the People District Coordinator for Massachusetts Congressional District 7 and Project Citizen District Coordinator for Congressional District 5. She also trains teachers in Project Citizen in several countries in Latin America.